Individual Coaching
Confidential personal coaching to help you through challenges and gain skills
Marcia Hall – Nanny Coach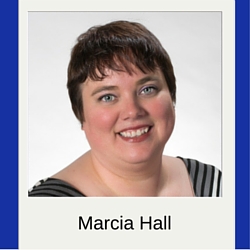 Since 1996, Marcia Hall has been working with children and families as a Certified Professional Nanny, graduating from the English Nanny and Governess School, is an International Nanny Association (INA) Credentialed Nanny and an ACPI Certified Coach for Families.  In 2011, she was named the INA's NANNY OF THE YEAR.  Marcia has served in several capacities on the board of directors for the INA and the spring of 2016 will become the president. 
She is an advocate for children in every area of her life having served as a children's ministry director and a "Big Sister" with the Big Brothers and Big Sisters program.  Marcia and her husband Scott have also been foster parents in Milwaukee, Wisconsin. Although Marcia's full-time job currently is mommy to her now three amazing children, she will forever be a nanny at heart. 
She launched Nanny Coaching Team because she wanted nannies to better understand their unique place within the family.  Marcia sees the Nanny Coaching Team as a place where all nannies can impart the wisdom they have gained to others within the industry. Here is a place for quality continuing education that all nannies deserve and appreciate.
Individual Nanny Coaching can help you work though challenges with a professional who understands you in order to :
Gain confidence in communicating with your employer(s)
Work with parents who have different childcare strategies
Strengthen your interview skills and get feedback on your resume or portfolio
Individual Nanny Coaching is like having a life coach that centers on your career as a nanny and helps you successfully interact with your current and future employers. It enhances your ability to learn, make changes and achieve the desired goals you have for your career and within the family.
What is Coaching?
Coaching is not teaching, although it is educational.
While teaching can fade, coaching reinforces learned concepts and skills until they become second nature. Your coach often provides skills training in the "need-to-know" moment that formal teaching missed. She will also help you to re-discover how much you already know. You learn more by discovering answers than by hearing them.
Coaching is not therapy, but it is therapeutic.
The focus of coaching is on taking a hard look at what a fulfilling life and career really looks like, and then identifying specific plans, action steps, and ways of thinking that will move you toward achieving your desired goals. Coaching is focused both on what kind of nanny you want to be and then on taking action. It looks at the future, not the past.
The structure of coaching is flexible.
Individual Nanny Coaching can be a one-time session or ongoing session that build on each other. You and your coach design a coaching arrangement that meets your individual needs and schedule. Coaching sessions are scheduled in 45-minute increments via phone or video chat. A pre-meeting questionnaire is given to you to be filled out no less than 48 hours before the session. Sessions may be focused on one specific challenge you are facing, or on a much broader set of issues.
Individual Nanny Coaching can also help you:
Explore your ideal job goals and gain focus on the "must haves"
Develop skills to land that next great position
Identify the frustrations of job "extras" and gain skills on negotiating through them
How to motivate change in the family
How to help parents improve the bond with their child
Invest in yourself and your career:
45 minutes of private individual coaching on the topics of your choice
$29.00 for 45 minutes for nannies (normally $60.00)
Pre-coaching questionnaire helps refine your coaching goals
Coaching is Available
Mondays: 1 PM, 2 PM, 7 PM, 8 PM, 9 PM
Tuesdays: 1 PM, 2 PM, 9 PM
Wednesdays:  1 PM, 2 PM, 9 PM
Thursdays: 1 PM, 2 PM, 8 PM, 9 PM
Fridays: 1 PM, 2 PM
Sundays: 7 PM, 8 PM, 9 PM
Pre-Session Questionnaire
Below you will find the Pre-Session Questionnaire. This form needs to be completed and submitted to Nanny Coaching Team at nannycoachingteam@gmail.com at least 48 hours prior to your confirmed session. This allows your coach to have your information prior to your session and spend the maximum time focusing on the topics of your choice.
To Complete the Form:
Click on the questionnaire link below
Save the document to your computer or laptop
Open the document and answer all the questions

This is a fillable PDF document with space provided to respond to each question
All questions require responses

Save completed document to your computer or laptop
Attach the completed document to an email to nannycoachingteam@gmail.com 

Subject line of email should read: Pre-Session Questionnaire
If you have additional question or need to provide further information feel free to do so in the body of the email
Nanny Coaching Team needs your completed form at least 48 hours prior to your coaching session
If you have questions please email us at nannycoachingteam@gmail.com