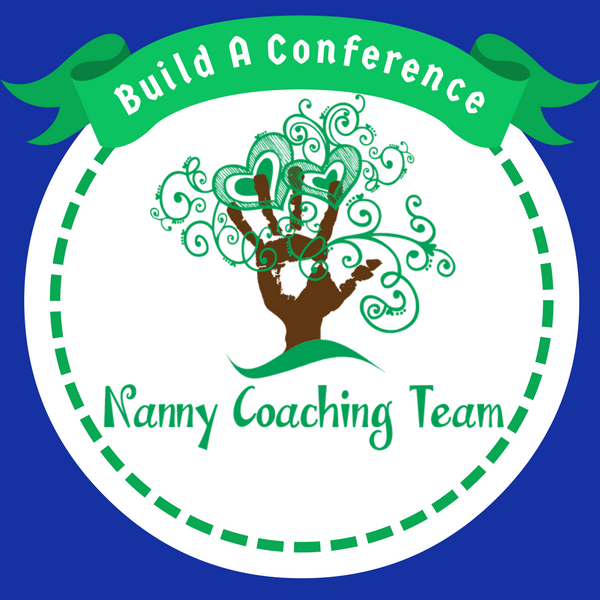 Each week we'll put the spotlight on one video. You'll see a description of the video and the bio of the coach or guest coach related to that video. The spotlight video will be at a special price of $9.95 from noon Monday to noon Saturday (central time) during its featured week making it even easier to build your continuing education library. 
Below you'll find the video description and biography of the coach or guest coach along with information on how to order. If you have questions about the video or ordering please contact us at nannycoachingteam@gmail.com. 
The full list of videos is available at our Build A Conference page. 
Spotlight Video
This week's Spotlight Video offer is available now through Sunday, November 19. Building your own continuing education becomes easier with the $9.95 Spotlight Video offer.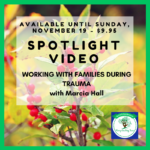 Working with Families During Trauma with coach Marcia Hall
Marcia Hall is the founder of Nanny Coaching Team, an industry leader, seasoned nanny and mother of three. Marcia looks at all aspects of this challenging topic. Trauma comes in many forms and is managed in a variety of ways. Marcia explores how you can be helpful to families going through a crisis. She provides practical tips that can help you now and in the future.
Marcia Hall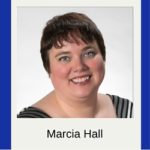 Since 1996, Marcia Hall has been working with children and families as a Certified Professional Nanny, graduating from the English Nanny and Governess School, is an International Nanny Association (INA) Credentialed Nanny and an ACPI Certified Coach for Families.  In 2011, she was named the INA's NANNY OF THE YEAR.  Marcia has served in several capacities on the board of directors for the INA and is currently serving as President of the association. 
She is an advocate for children in every area of her life having served as a children's ministry director and a "Big Sister" with the Big Brothers and Big Sisters program.  Marcia and her husband Scott have also been foster parents in Milwaukee, Wisconsin. Although Marcia's full-time job currently is mommy to her now three amazing children, she will forever be a nanny at heart. 
She launched Nanny Coaching Team because she wanted nannies to better understand their unique place within the family.  Marcia sees the Nanny Coaching Team as a place where all nannies can impart the wisdom they have gained to others within the industry. Here is a place for quality continuing education that all nannies deserve and appreciate.
This website, programs, and written materials have been prepared by Nanny Coaching Team for informational and educational purposes only. All coaches, guest coaches, and speaker presentations are for informational and educational purposes only and are not legal or medical advice.
To Order
Please complete the registration form and click submit.
You'll be redirected back to this page to complete the PayPal information.
Please complete the PayPal shopping cart information and follow the PayPal prompts.
You will be notified by email after the registration and payment information is completed.
Spotlight Video Order Form