Welcome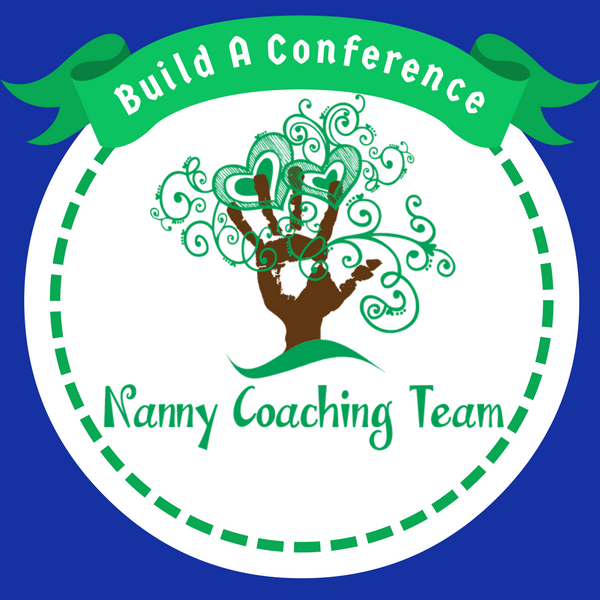 Nanny Coaching Team knows that agencies and support groups value exceptional continuing education. We understand that it's a struggle to provide continuing education to the nannies you work with or who belong to your group. It can be expensive, time-consuming to make arrangements and often difficult to get nannies to attend. Nannies also want continuing education but have their own challenges including fitting it into their busy schedules.
Our Build A Conference option makes it easy for you to offer high-quality educational opportunities at a minimal investment which also allows nannies to view the videos when it works for them.  No more trying to find qualified speakers. No more reserving space and providing refreshments. No more pushing or pulling nannies to come to an event. 
Nanny Coaching Team has sought out nanny industry leaders who share their insights on specific topics that are relevant, current and focused specifically on the nanny experience. We've formatted these into video presentations most are less than an hour, many are between 25 to 40 minutes in length. Nannies can return to these videos to review them throughout the year. 
The option to choose the videos that work best for your nannies allows you to build a continuing education library over time. The larger the number of videos you order the more free videos you receive.
1 video is $24.95
6 videos are $124.75 (1 for free)
12 videos are $249.50 (2 for free)
18 videos are $374.25 (3 for free)
24 videos are $499.00 (4 for free)
30 videos are $623.75 (5 for free)
36 videos are $748.50 (6 for free)
Available Videos List
Videos from the Marketing Yourself Series
The Most Effective Resume with guest coach Erin Krex

The nanny resume should look different from any other resume. It should be unique to placement as a nanny. Join Marcia Hall and Erin Krex as they explore the aspects you should be sure to include and those you should avoid in attracting employers and agencies alike. Erin Krex was the president of First Class Care in Chicago, IL.

How to Navigate the Interview Process with guest coach Donna Shannon

Interviewing can be nerve racking. Making a good impression and worrying about answering questions the "right" way are stressful. Join Marcia Hall and Donna Shannon as they share the most effective strategies to use with the family and agency interview process. Donna Shannon is the founder of Personal Touch Career Services.

The Art of Negotiation and Your Work Agreement with guest coach Kathy Webb

Ever found yourself in a less than ideal situation after starting a job? Do you fear negotiating or are uncertain about what goes into a good work agreement? Join Marcia Hall and Kathy Webb as they explore the "must haves" in any work agreement and learn how to advocate for what you deserve. Kathy Webb is the owner of HomeWork Solutions a Payroll and employment tax compliance for household employers.
Videos from the Nanny Basics & Beyond: Virtual Conference series
The Dream vs. The Reality with guest coach Glenda Propst

Glenda Propst's nanny experience covers 31 years and interactions with countless nannies through Nanny Transitions. Glenda draws from all her experience to give nannies a realistic view of the profession from all viewpoints.

Work Agreements and Why They Matter with guest coach Michelle LaRowe Conover

Michelle LaRowe has been active in the nanny industry since 1994 and has had a variety of roles including her current position as Executive Director at Morningside Nannies. Michelle shares the highlights and details of a strong work agreement and the importance of having an agreement in place.

Getting Paid Legally and Why it Matters with guest coach Lora Brawley

Lora Brawley is a 25-year nanny veteran, industry leader, and trainer. Lora defines what being paid legally really means and why it is essential for the professional nanny to be paid correctly.

How to Choose the Right Job with coach Marcia Hall
How to Start the Job Right with coach Marcia Hall

Marcia Hall is the founder of Nanny Coaching Team, an industry leader, seasoned nanny and mother of three. Marcia shares in these two sessions the keys to choosing the right job for you and how to start that job off positively. She uses real world examples and tips.

How to Work Professionally in Your Nanny Job with guest coach Angela Riggs

Angela Riggs is the Director of the Early Childhood Education Department at Sullivan University. You'll get an understanding of what a professional nanny is, how to maintain a professional standing and review the top 10 essentials to work professionally.

Building a Good Communication System with Employers with guest coach Rachel Lawrence

Rachel Lawrence comes with the unique knowledge of having been a nanny, owning and running a nanny placement agency and being a nanny employer. Her expertise in building communication that works best for everyone is invaluable. She'll share tips and tools you can use immediately in your own situation.

The Difference Between Being Assertive and Being Aggressive with guest coach Ryan Jordan

Ryan Jordan's background as a nanny, teacher and agency owner makes her the perfect person to shed light on the differences in assertiveness and aggressiveness. Build up your confidence and discover tools that will allow for a win-win outcome when working with your employers.

Dealing with Conflict with guest coach Tracey Chipps

Tracey Chipps experiences as a nanny and consultant to parents put her in a unique position to explore dealing with conflict. You'll discover reasons behind many conflicts and tips on how to deal with them with your employers so you both feel empowered. We know that nanny-family relationship works best when conflicts are minimal, Tracey shares some best practices.

The Annual Review with guest coach Becky Kavanagh

Becky Kavanagh shares the reasons why a periodic performance review is an asset and tool, both for your employers and for you. She'll review the points you want to cover as well as walking through a sample review. You'll understand about self-evaluation and how past reviews could help you in your next job search. Periodic reviews are as critical as a solid work agreement.

How to Care for Yourself While You Are Caring for Others with guest coach Greta Schraer

Greta Schraer has been in the child care field for over 20 years, is the founder of CincyNanny and a mother of two. Greta zeros in on why self-care is essential for those who care for others. She shares practical tips you can implement immediately

Gaining Respect from Your Employers with coach Marcia Hall

Marcia Hall is the founder of Nanny Coaching Team, an industry leader, seasoned nanny and mother of three. Marcia shares practical approaches to gaining the respect you deserve while strengthening your relationship with your employers. She uses real world examples and tips.

Dealing with the "Babysitter" Mentality from Others with guest coach Sue Downey

Sue Downey has been a nanny for over 20 years and is the organizer for Nannypalooza, a 2-day nanny conference. Sue tackles the "babysitter" mentality, we've all experienced, head on. She shares how to educate others about the nanny profession in a positive way.

Working with Families During Trauma with coach Marcia Hall

Marcia is back to discuss this challenging topic. Trauma comes in many forms and is managed in a variety of ways. Marcia explores how you can be helpful to families going through a crisis.

Opportunities to Help the Community That Will Help Your Career with guest coach Sheri Lopez

Sheri Lopez has been a nanny for 35 years. She's also newborn care specialist and the founder/owner of Bella Grace Agency. Sheri believes in giving back to the community. In this session, she discusses the positive professional aspects of community service.

Technology and Your Nanny Career with guest coach Becky Kavanagh

Becky Kavanagh not only has 26 years in the nanny field but also is Nanny Coaching Team's technology gal. In this session, Becky shares how technology can enhance your job along with examining the need to keep a balance of "low" tech aspects when working with children.

Working with Divorced or Separated Parents with guest coach Kellie Geres

Kellie Geres brings her 26 years of first-hand experience to this topic. Discussion includes clarifying the nanny's role in the family, consistency with children, dealing with parents in transition, and coping strategies for stress. Kellie infuses real world practicality into this session.

Encouraging the Parent-Child Bond with coach Marcia Hall

Nanny Coaching Team founder, Marcia Hall, shares strategies on how to help parents build a strong bond with their children. Often nannies don't understand their role in encouraging that bond, but Marcia shares practical examples that really work. Strong bonds are a win-win-win for the parents, the children, and the nanny.

How to Make a Nanny Share Effective with guest coaches Stephanie Doyle and Laura Schroeder

Stephanie Doyle and Laura Schroeder have an extensive child care background and they have experienced the unique world of the nanny share. This session explores the joys and challenges of a nanny share position. These nannies know how to make it a great situation and they are happy to share their knowledge. This is a two video set so both Stephanie and Laura can share fully on the subject.

Leaving a Job with Grace with guest coach Glenda Propst

Glenda Propst has 31 years of nannying under her belt, but more importantly, she has mentored countless nannies through all types of job transitions. Her particular focus is ending the job well. In this session, Glenda sheds light on the way to leave a job with grace and provides practical tips you can use.

Working as a Nanny/Household Manager with guest coach Karen Yatsko

Karen shares her expertise on striking the balance between nanny responsibilities and household duties. The advantages and challenges involved in this dual role position and the skills needed to be successful.

Working with High Profile Families with guest coach Katie Provinziano

Katie understands what families are looking for and what nannies need to know about the high profile job because her placement service specializes in these placements. Discover the skills high profile families expect in this unique position. Hear about the benefits and drawback of these types of jobs.

Working with Special Needs Families with guest coach Tara Lindsay

Tara shares her experience in working with families that need unique skills from their nanny. Discover some of the skills required along with the benefits and challenges for this type of position.

Working with Multiples with guest coach Jenny Brown

Jenny shares her experiences with working with multiples. She explores the organization and skills needed. Practical examples illustrate the rewards and challenges of this type of position.

Understanding How to Use Lesson Plans in Your Job with guest coach Cindy Wilkinson

Cindy draws on years of nanny and teaching experience to share lesson plan techniques you can use to bring more to your job, more to the children in your care. Cindy gets down to the details and shares how you too can develop a rich learning environment for children.

Understanding Self-Directed Play with guest coach Myrna Alphonse

Myrna shares her years of experience with children and the role of self-directed play in their lives. You'll discover the value of self-directed play, examples of types of play to encourage and practical examples of how to incorporate into your daily schedule.

Understanding Basic Infant Care with guest coach Carolyn Stulburg

Carolyn shares her vast experience as an instructor on the subject of infant and newborn care with you. You'll come away with a greater understanding of infants and your role as a primary caregiver. This information is valuable to you as more than a refresher about infant care - it's a fresh look at infant care that enriches.

Understanding How to Work With Different Discipline Styles with coaches Marcia Hall and Becky Kavanagh

Marcia and Becky team up to share insights about what discipline is and is not. You'll get a practical understanding of the four main styles of discipline. Then they'll look at how to work with parent's whose style might be a bit different than yours and where compromises can be made.

Understanding How to Work With Teens with guest coach Deborah Gilboa, MD "Doctor G"

Deborah is a renown parenting expert and mother of four boys. She brings her practical, no-nonsense slant to working with teens. She understands the unique role a nanny plays in the lives of children. You'll take away tools you can use tomorrow and into your future from this jam-packed video.

Understanding Your Paystub with guest coach Mary Crowe

In this bonus video, Mary goes into the details about your paystub and what it means. She also shares the advantages of using a payroll service that understands the unique nanny employment situation. You'll come away having greater knowledge about this practical aspect of nanny employment.

Car Seat Safety with guest coach Kathy Gutierrez

Kathy comes with years of nanny experience as well as a certified car seat expert. She'll share the best practices to car seat safety from newborns to older children and booster seats. You'll come away with more knowledge about this vital child safety issue.

Safety in the Home with guest coach Linda Peitzman, MD

Linda's years as a family practice and urgent care physician as well as a nanny employer provide her with the unique perspective on keeping children safe in their homes. Safe practices in the home and childproofing will be covered in this session.

Children's Safety in Public with guest coach Barry Wilson

Barry has an impressive background in personal safety and security instruction which includes nanny specific classes. He'll share how every nanny can increase their awareness of the safety of their charges and their personal safety. In addition to teaching children to be aware of safety issues.

Toxins in Everyday Life with guest coach Tonya Sakowicz

Tonya has 30 years of experience as a nanny and Newborn Care Specialist. She is also a certified Eco-Maternity Consultant and Green Birth Educator through her partner company, Baby Go Green. Tonya shares her knowledge so that you'll be better informed and aware about the toxins in everyday life.

Understanding Children's Food Allergies with guest coach Tonya Sakowicz

Tonya's knowledge about toxins naturally includes an understanding of children's food allergies. She shares what every nanny should be aware if they suspect a food allergy. Along with common procedures and treatments to be aware of when caring for children with food allergies.
This website, programs, and written materials have been prepared by Nanny Coaching Team for informational and educational purposes only. All coaches, guest coaches, and speaker presentations are for informational and educational purposes only and are not legal or medical advice.
To Order
Please complete the form below and submit. 
You'll be returned to this page to complete the payment section.
We'll touch base with you once we have your order form and payment confirmation.
PayPal
1 Video $24.95
6 Videos $124.75 
12 Videos $249.50 
18 Videos $374.25 
24 Videos $499.00 
30 Videos $623.75 
36 Videos $748.50 
Terms and Conditions for Agencies and Nanny Groups – Build A Conference Videos
Nanny Coaching Team Provides
Access for 100 nannies to each video purchased.
Access is for a full year from date of purchase. This will be detailed out in your confirmation email.
Up to 100 nannies that can access videos under your purchase agreement. If you need access for more than 100 nannies please contact us and we'll work with you to find a solution.
Nanny Coaching Team provides availability to assist you working through technical issues or other questions.
A unique image to use in your promotion.
Specific descriptions for the videos you can use in promotion.
Nanny Coaching Team Requires
Completion and submission of the order form.
Confirmation of payment.
Name and email address for any nanny with the video link. They will be lead through this process on our end so you don't need to provide us with any list.
You agree to use the image and description of videos that we provide in their entirety. You are free to say whatever else you want, but must use the descriptions we provide, so that the information going out about our product is uniform.

This website, programs, and written materials have been prepared by Nanny Coaching Team for informational and educational purposes only. All coaches, guest coaches, and speaker presentations are for informational and educational purposes only and are not legal or medical advice.