Welcome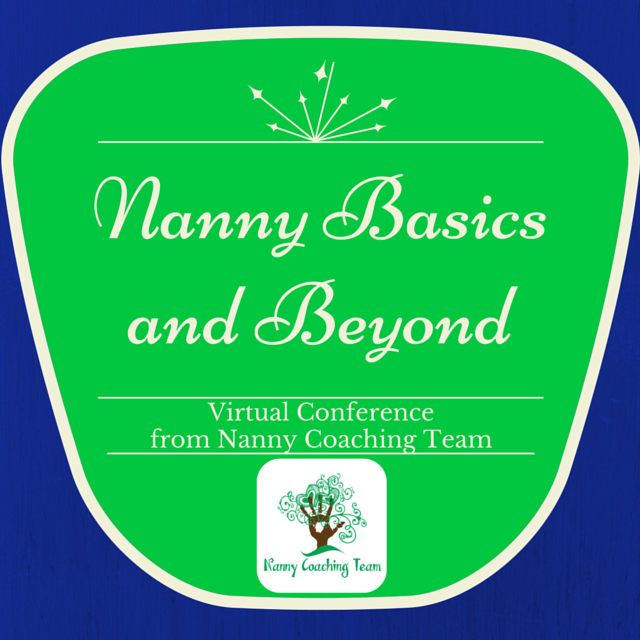 Nanny Coaching Team knows that agencies and support groups value exceptional continuing education. We understand that it's a struggle to provide continuing education to the nannies you work with or who belong to your group. It can be expensive, time-consuming to make arrangements and often difficult to get nannies to attend. Nannies also want continuing education but have their own challenges including fitting it into their busy schedules.
Our virtual conferences make it easy for you to offer high-quality educational opportunities at a minimal investment which also allows nannies to view the videos when it works for them.  No more trying to find qualified speakers. No more reserving space and providing refreshments. No more pushing or pulling nannies to come to an event. 
Nanny Coaching Team has sought out nanny industry leaders who share their insights on specific topics that are relevant, current and focused specifically on the nanny experience. We've formatted these into video presentations that are each less than an hour, many are between 25 to 40 minutes in length. Nannies can return to these videos to review them throughout the year. 
Below you'll see the options available exclusively for Nanny Placement Agencies and Nanny Support Groups. There are options to purchase a single conference, multiple conferences or our entire conference package at discounted rates. If you choose multiple conferences you can choose which topics you'd like. Each conference has at least 5 videos included with featured industry leader speakers. That means you could choose a package, say for 4 topics, and pick from any four in the list. You are not restricted on which four you choose.
Virtual Conference Descriptions
Launching Your Career (opened January 15, 2016) is a five-part video series that encompasses basic nanny employment information. Whether you are new to the nanny profession or a seasoned nanny, the information in this first conference gets down to those basics that start your nanny journey out right or get you back on the path. 
The Dream vs. The Reality - guest coach Glenda Propst
Work Agreements and Why They Matter - guest coach Michelle LaRowe Conover
Getting Paid Legally and Why it Matters - guest coach Lora Brawley
How to Choose the Right Job - coach Marcia Hall
How to Start the Job Right - coach Marcia Hall
Building Your Foundation (opens February 15, 2016) is a five-part video series focusing on topics that build your professional confidence. No matter how long you've been a nanny the information in this virtual conference is full of practical tips which you can implement immediately. 
How to Work Professionally in Your Nanny Job - guest coach Angela Riggs
Building a Good Communication System with Your Employer - guest coach Rachel Lawrence
The Difference Between Being Assertive and Being Aggressive - guest coach Ryan Jordan
Dealing With Conflict - guest coach Tracey Chipps
The Annual Review - guest coach Becky Kavanagh
Strengthening Your Well-being (opens March 15, 2016), this five-part video conference sharpens your personal skills. As nannies, we have to manage interactions with many people we come in contact with and navigate many challenging situations. These industry leaders share nanny tested tips and tools that are practical and effective.  
How to Care for Yourself While You are Caring for Others - guest coach Greta Schraer
Gaining Respect from Your Employers - coach Marcia Hall
Dealing with the "Babysitter" Mentality from Others - guest coach Sue Downey
Working with Families During Trauma - coach Marcia hall
Opportunities to Help the Community That Will Help Your Career - guest coach Sheri Lopez
Transforming Your Job (opens June 15, 2016) features topics that you may need today or sometime in the future. As partners with parents in caring for their children, nannies are called upon to flex and grow with families. Situations and circumstances change in families. Jobs ebb and flow until that day when you say "good-bye." These five videos delve into five topics related to Transforming Your Job.
Technology and Your Nanny Career - guest coach Becky Kavanagh
Working with Divorced/Separated Families - guest coach Kellie Geres
Encouraging the Parent-Child Bond - coach Marcia Hall
How to Make a Nanny Share Effective - features multiple guest coaches
Leaving a Job with Grace - guest coach Glenda Propst
Advancing Your Work (opens July 15, 2016) this five video conference looks at options within the nanny career that either keeps you working longer for your employer or provides a specialized niche that you can enter. You'll hear about nanny/household management, working with special needs children, working with high profile families, working with multiples or becoming a travel nanny. Each expert speaker has personal experience that they share with you, including the ups and downs of these rewarding nanny options. 
Working as a Nanny/Household Manager - guest coach Karen Yatsko
Working with Families That Travel - guest coach Donna Robinson
Working with High Profile Families - guest coach Katie Vaughn
Working with Special Needs Families - guest coach Tara Lindsay
Working with Multiples - guest coach Jenny Brown
Enriching Your Engagement (opens September 1, 2016), in this virtual conference you'll hear from industry leaders on practical aspects of nannying. From how to use lesson plans, to the value of self-directed play, to understanding basic infant care, to how to work with teens, to the different styles of discipline, these videos are full of high-value information for all nannies. Included in this series is an additional video about understanding your paystub.
Understanding How to Use Lesson Plans in Your Job - guest coach Cindy Wilkinson
Understanding Self-Directed Play - guest coach Myrna Alphonse
Understanding Basic Infant Care - guest coach Carolyn Stulberg
Understanding How to Work With Different Discipline Styles - coaches Marcia Hall and Becky Kavanagh
Understanding How to Work With Teens - guest coach Deborah Gilboa, MD "Doctor G"
Understanding Your Paystub - guest coach Mary Crowe
Safeguard Your Children (opens November 15, 2016) is the final virtual conference featuring five videos that focus on child safety. Specifically, guest coaches will speak on car seat safety, home safety, keeping children safe in public, toxins in everyday life and understanding food allergies. Every nanny should be versed in the fundamentals of these topics in today's world. 
Carseat Safety
Safety In the Home
Children in Public
Toxin's in Everyday Life
Understanding Children's Food Allergies
Virtual Conference Options and Packages
Choose the package that fits your budget and your needs. Remember nannies have a full year to access the videos from the date of purchase confirmation and future launch dates.  
One conference -  a total of 5 videos for $97
Two conferences -  a total of 10 videos for $174 (10% off)
Three conferences - a total of 15 videos for $247 (15% off)
Four conferences - a total of 20 videos for $310 (20% off)
Five conferences - a total of 25 videos for $363 (25% off)
Six conferences - a total of 30 videos for $407 (30% off)
All seven 2016 virtual conferences - a total 35 videos for $441 (35% off)
FAQs
How long do nannies have to view the videos?
Nannies have a full year to view the videos. They can view them as many times as they wish within that year period. The begins on the date the purchase is confirmed and  you receive your link. As each new video topic is launched you'll get a new link for those and have a full year to view from that launch date.  (See next question)
How often do new topics come out?
We are launching a new topic area each month. For example, in January 2016 we launched "Launching Your Career" and in February 2016, it will be "Building Your Foundation" - you purchase and are confirmed on February 10, 2016, nannies will have immediate access to "Launching Your Career" with a year access. On February 15, 2016, when "Building Your Foundation" opens, nannies will access and the year ends on February 14, 2017. This continues throughout the year with any other topics you've chosen or if you've opted for the full conference package.
What if I have issues or problems with my order?
We're very happy to help you with any question you have. Simply contact us. It is our aim to respond within 24 hours and provide follow-up emails as needed until a solution is found. 
What if nannies have problems accessing the videos?
If you contact us we can either work with you to help the nanny with their problem or nannies can contact us directly to get a response and answers. 
What is the process the nannies will go through to view the videos?
When your order has been confirmed you'll receive an email with a link to give to your nannies. The nanny will then use that link, be lead through a brief sign-in process that asks for their name, email and the name of agency or group. They will then receive a specific link to the video page. The sign-in is a one time process. When nannies return for another video or to replay videos they need only use the link to that video page.
To Order
Please complete the form and click submit. 
Please complete the shopping cart.
Payment
One Conference $97  
Two Conferences $174 (10% discount)  
Three Conferences $247 (15% discount)  
Four Conferences $310 (20% discount)    
Five Conferences $363 (25% discount)  
Six Conferences $407 (30% discount)  
Full Conference Package $441 (35% discount)
Terms and Conditions for Agencies and Nanny Groups – Virtual Conferences
Nanny Coaching Team Provides
Access for 100 nannies to each virtual conference topic purchased.
Access is for a full year from date of purchase confirmation for those topics already available and a full year from date of new topics chosen from those topic launch dates. This will be detailed out in your confirmation email.
Up to 100 nannies that can access videos under your purchase agreement. If you need access for more than 100 nannies please contact us and we'll work with you to find a solution.
Nanny Coaching Team provides availability to assist you working through technical issues or other questions.
A unique image to use in your promotion.
Specific descriptions for the videos you can use in promotion.
Nanny Coaching Team Requires
Completion and submission of the order form.
Confirmation of payment.
Name and email address for any nanny with the video link. They will be lead through this process on our end so you don't need to provide us with any list.  
You agree to use the image and description of workshops that we provide in their entirety. You are free to say whatever else you want, but must use the descriptions we provide, so that the information going out about our product is uniform.
This website, programs, and written materials have been prepared by Nanny Coaching Team for informational and educational purposes only. All coaches, guest coaches and speaker presentations are for informational and educational purposes only and are not legal advice.