Marcia Hall – Owner and Founder of Nanny Coaching Team and Coach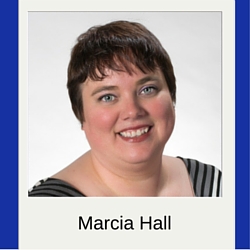 Since 1996, Marcia Hall has been working with children and families as a Certified Professional Nanny, graduating from the English Nanny and Governess School, is an International Nanny Association (INA) Credentialed Nanny and an ACPI Certified Coach for Families.  In 2011, she was named the INA's NANNY OF THE YEAR.  Marcia has served in several capacities on the board of directors for the INA and is currently serving as President of the association. 
She is an advocate for children in every area of her life having served as a children's ministry director and a "Big Sister" with the Big Brothers and Big Sisters program.  Marcia and her husband Scott have also been foster parents in Milwaukee, Wisconsin. Although Marcia's full-time job currently is mommy to her now three amazing children, she will forever be a nanny at heart. 
She launched Nanny Coaching Team because she wanted nannies to better understand their unique place within the family.  Marcia sees the Nanny Coaching Team as a place where all nannies can impart the wisdom they have gained to others within the industry. Here is a place for quality continuing education that all nannies deserve and appreciate.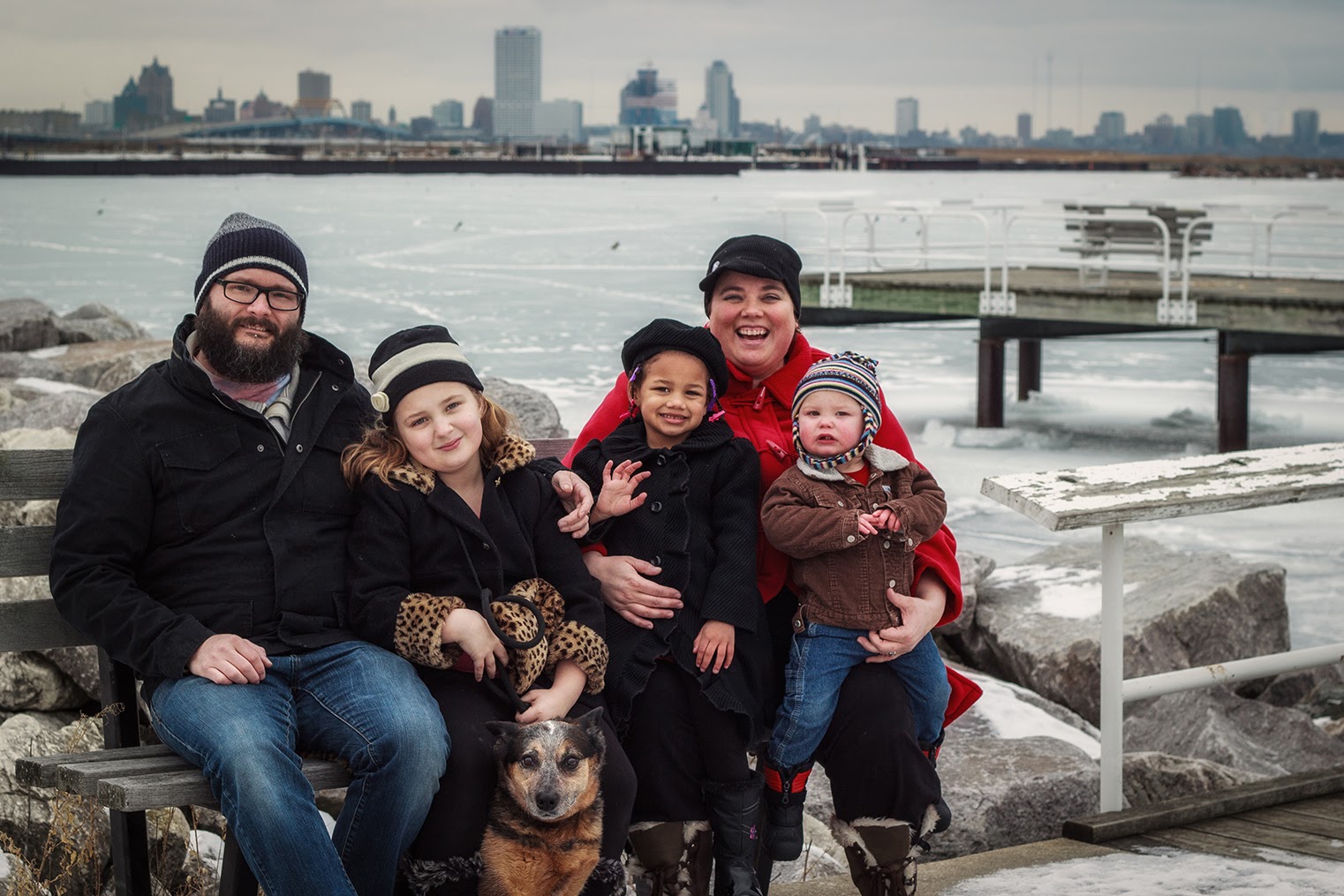 Becky Kavanagh – Support Staff and Guest Coach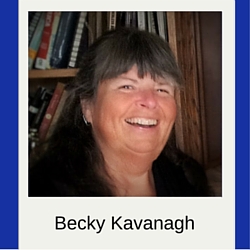 Becky started her nanny career in January 1990. Prior to nannying, she was an assistant director and preschool teacher for 6 years. She as an AA in early childhood education, a specialty certificate in infant/toddler care and was certified as a parent coach in 2010 when she founded Heartfelt Parent Coaching. She is an International Nanny Association (INA) Credentialed Nanny and received the Nanny of the Year honor from the INA in 2006. In 1998, Becky was honored by Parents Magazine for outstanding achievement in the child care field.
Volunteering is important to her, both in the community and child care industry including over 18 years with the Girl Scouts, 5 years with the Boy Scouts, an original member of the local nanny support group where she served on their board, and serving in several capacities on the board of INA including the role of president at two separate times.
Becky believes that sharing her experience and gained expertise with others is important. Her work with Nanny Coaching Team includes website design and maintenance, social media and marketing, along with guest coaching for the Nanny Basics and Beyond Virtual Conferences. In working with Marcia Hall to provide quality nanny continuing education, there is an opportunity pass that experience on to others and engage in meaningful learning with them.
NANNY BASICS AND BEYOND VIRTUAL CONFERENCE COACHES
Greta Schraer – Guest Coach for Strengthening Your Well-Being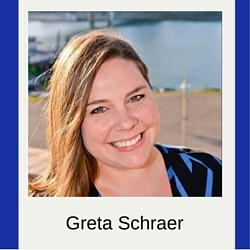 Greta has been in the childcare industry for over 20 years. She began working with children at age 12, after becoming a Red Cross Certified Babysitter, and has loved it ever since. In 2010, Greta was the recipient of the International Nanny Association's Nanny of the Year award.
Starting as a local community for nannies in Cincinnati, Ohio, Greta founded CincyNanny in 2009. Greta has a passion to coach nannies as they navigate their career, face challenges in their job, and seek to excel in the industry. She feels privileged to guide families as they navigate their way through quality care choices for their children.
Greta has written for Regarding Nannies, as well as articles for the INAVision. Greta has been a member of the INA since 2009 and serves on the INA Board of Directors.
Greta is a mother to two wonderful boys!
CincyNanny - cincynanny.com, facebook
Sue Downey – Guest Coach for Strengthening Your Well-Being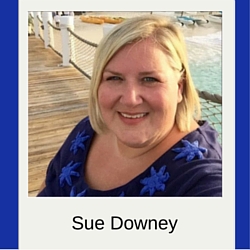 After going to college to become a teacher, Sue found that nannying was her true calling.
She started off in her hometown of Cincinnati, Ohio and later moved to the Philadelphia area to become a live-in nanny. Her passion for the industry has let her become very active in the nanny community.
Sue has been a nanny for 20 plus years and currently spends her days with a 5-year-old and a 1-year-old playing and having fun!!
In addition to being active in the national nanny community, she is the organizer of Nannypalooza, a 2-day conference for nannies, typically held in October.
NannyPalooza nannypalooza.com, suedowney@nannypalooza.com, twitter @nannypalooza and Facebook
Sheri Lopez – Guest Coach for Strengthening Your Well-Being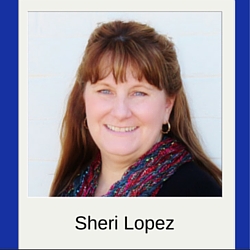 Sheri is an International Nanny Association Credentialed nanny and is celebrating her 35th year as a professional nanny. She is also a newborn care specialist, a birth to age one growth, development and milestone nanny, and the founder and owner of Bella Grace Agency – elite nanny and domestic staffing, Brielley – online provider & family matching service, as well as 'My Sake Kid' which is a child identification system.
Sheri holds a degree in Elementary & Early Childhood Education from Colorado Christian University and has received training as an LPN, EMT, CNA, and is a certified American Red Cross CPR, first aid & AED instructor, a certified infant massage instructor, certified 'Signing Time' infant sign language instructor and a certified car seat technician. She is also a CASA for the state of Arizona (Court Appointed Special Advocate) and a member of the Arizona Foster Care Review Board.
Sheri is the 2014 International Nanny Association Nanny of the year and has been a board member of the International Nanny Association since 2012, serving on the membership, mentor, education, ethics committees & is the author of the 'Monday Mentor'. Sheri is a monthly contributing writer for Nanny Magazine & INAVision, she was also featured on 'All things Mama', which is a YouTube parenting channel based in Scottsdale, Arizona. She operates the 'Professional Nannies & Newborn Care Specialists' group in Arizona and manages the groups' social media page, as well as the 'Arizona Nanny & NCS jobs' page on Facebook.
Sheri is a strong advocate of continuing education and staying on top of all new child care topics by offering educational classes on regular basis.
Bella Grace - http://www.bellagraceagency.com/
Glenda Propst – Guest Coach for Launching Your Career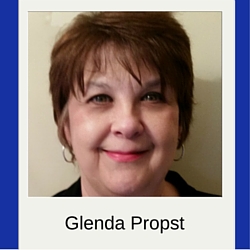 Glenda Propst is the owner of the blog and Facebook page Nanny Transitions. Her goal is to offer support, information and resources for nannies who are going through the transition of leaving a family.
Glenda is a founding board member of the International Nanny Association, the 1991 Nanny of the Year and one of the 3 founders of the now defunct National Association of Nannies.She is also a founding team member of the Regarding Nannies Development Team.

She retired in 2015 after 31 years as a professional nanny but don't think she is going to disappear. Glenda has a passion for the nanny industry and will continue to work hard to educate and support nannies in every way she can. She is so excited about this segment of nanny coaching and is honored to be a part of it.
Nanny Transitions - http://www.nannytransitions.com/
Facebook Page - https://www.facebook.com/nannytransitions/?fref=ts
Michelle LaRowe Conover – Guest Coach for Launching Your Career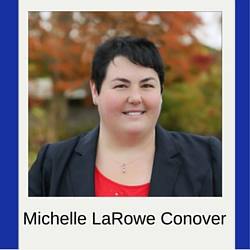 Michelle has been partnering with parents in raising their children since 1994. An International Nanny Association Credentialed Nanny, Michelle, has been regularly called upon by the most popular parenting magazines and websites to share her knowledge and expertise. She is the author of four books including Nanny to the Rescue! 
Michelle is an active member of the nanny and baby planner communities. In 2004, Michelle was honored as the International Nanny Association Nanny of the Year. Michelle serves on the advisory board of the International Academy of Baby Planner Professionals and has served on the board of directors, as vice president and executive director of the International Nanny Association. She has served as a trainer for The Academy of Coaching Parents International, currently serves as the editor-in-chief of Longhorn Leads, and is also executive director of Morningside Nannies, a Houston-based nanny placement agency.
She and her husband Jeff, reside on Cape Cod with their daughter, Abigail, and their son, Luke.
Michelle LaRowe Conover - www.michellelarowe.com
Morningside Nannies – www.morningsidenannies.com
Lora Brawley – Guest Coach for Launching Your Career
Lora Braw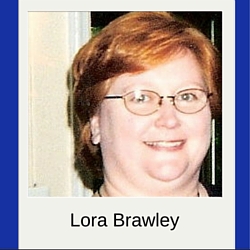 ley is a 25-year nanny veteran, industry leader and trainer.  Her work with parents, nannies and agencies, provides her a unique, 360-degree view of the challenges of the nanny / job search, placement process and employment relationship.  
She's the creator of the popular A to Z Nanny Contract which features a full-time, part-time, and a share version.  She's also a certified family mediator, conflict coach, and Positive Discipline Parent Educator.
Nanny Care Hub - http://nannycarehub.com/
A to Z Nanny Contract - www.AtoZNannyContract.com
MARKETING YOURSELF VIDEO SERIES COACHES
Erin Krex – Guest Coach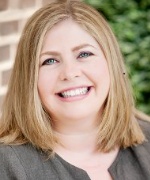 Erin has worked with local parents for the past 8 years giving them guidance and advice on childcare decisions and she wanted to be able to do even more! Erin is a Certified Baby Planner and received her training at The International Maternity Institute and is a member of the International Academy of Baby Planner Professionals as well as the International Baby Planner Association. Erin is an active member of APNA (Association of Premier Nanny Agencies) and was on the INA (international Nanny Association) Board of Directors for 4 years. Erin has been an award recipient of the Leading Mom's in Business 3 years in a row and also holds the title of 2010 APNA Agency of the Year winner for her Chicago, IL based nanny agency First Class Care. As an agency owner and working mother with domestic help, Erin frequently writes and speaks on subjects related to employee best practices for both families and employees. Erin is Bump Club Chicago's resident Childcare expert and provides classes to families about how to hire a nanny and more.
Donna Shannon – Guest Coach
Do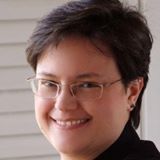 nna Shannon, President of The Personal Touch Career Services, is one of the few career coaches in the United States who understands the unique nature of the private service industry. Drawing from both her corporate recruitment and luxury market placement experience, she has been helping job seekers with professional writing services, job search consultations and classes since 2004. Her book "How to Get a Job Without Going Crazy" (2nd Edition, 2012) is available on Amazon.com. Donna is based in Denver, Colorado and works with job seekers across the country and abroad.
Kathy Webb – Guest Coach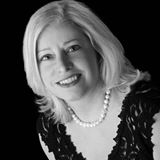 Kathleen Webb co-founded HomeWork Solutions in 1993 to provide payroll and tax services to families employing household workers. Kathy is a well know nanny industry expert on all areas of household employment, including tax and labor law relative to the household employment industry. She is the author of numerous articles on this topic and has been featured in theWall Street Journal, Kiplinger's Personal Finance, and the Congressional Quarterly. She also consulted with Senate staffers in the drafting of the 1994 Nanny Tax Law. Webb is a magna cum laude graduate of Boston College. She currently serves as Past President of the International Nanny Association, the leading professional association in the in-home childcare industry.